On Monday, Mar. 13, Fisher Elementary School was packed with families celebrating "Pick A Reading Partner Family Night."

The evening invites families to be an even bigger part of the school's annual Pick a Reading Partner (PARP) program. The PARP theme is different every year—this year is "Reading is Dino-Mite!" Classrooms filled the hallways with dinosaur artwork and got creative in the "Dino-Mite Door Decorating Contest." (see the decorated doors)
PARP is a program that asks a partner (parent, grandparent, babysitter, older sibling, cousin, friend, etc.) to read with a child for at least 20 minutes daily.
"PARP is a fun way to encourage our youngsters to develop a lifelong love of reading," said Principal Jessica Bowman.
"Involving older family and friends helps show students that reading is not just a school activity. Reading opens a world of fun and learning. It taps into our imaginations and opens our eyes to new ideas."
The evening was a huge success.
"Students, families, and teachers all had a "dino-mite" time!" said Mrs. Bowman.
Check out below for a peek at the night.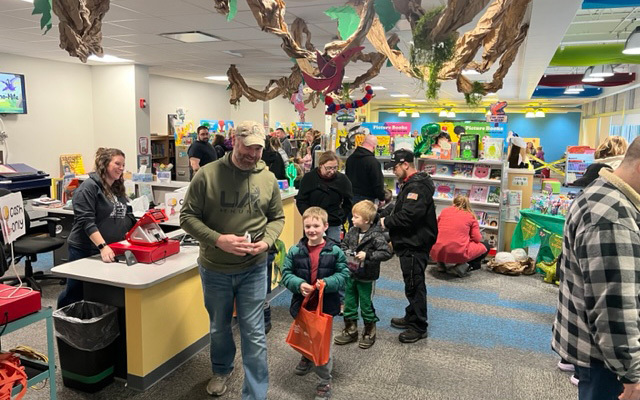 Students, their families, and their teachers visited the Book Fair.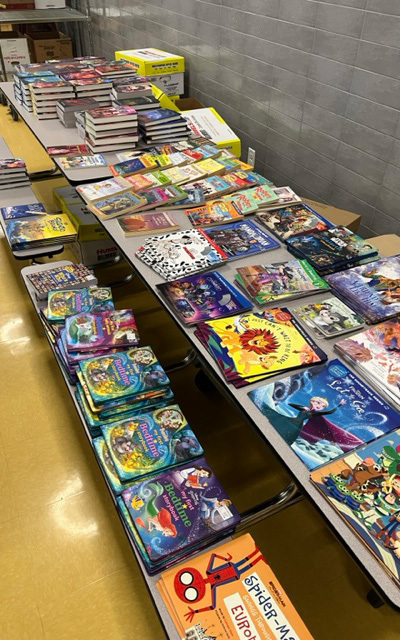 People played Dinosaur Bingo for the chance to win a book to take home.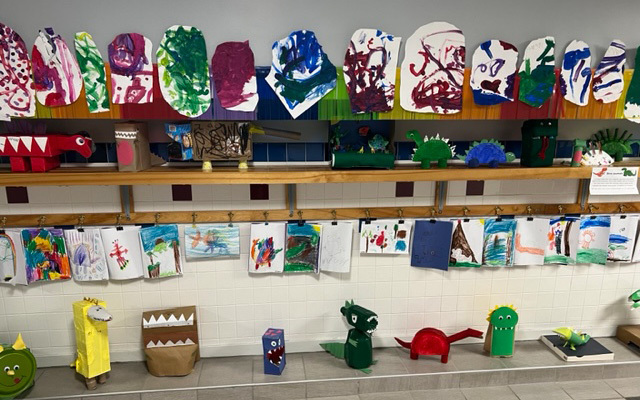 Student art work was on display throughout the halls.
Families toured Fisher's Dinosaur Museum to see student dinosaur projects, all made with recycled materials.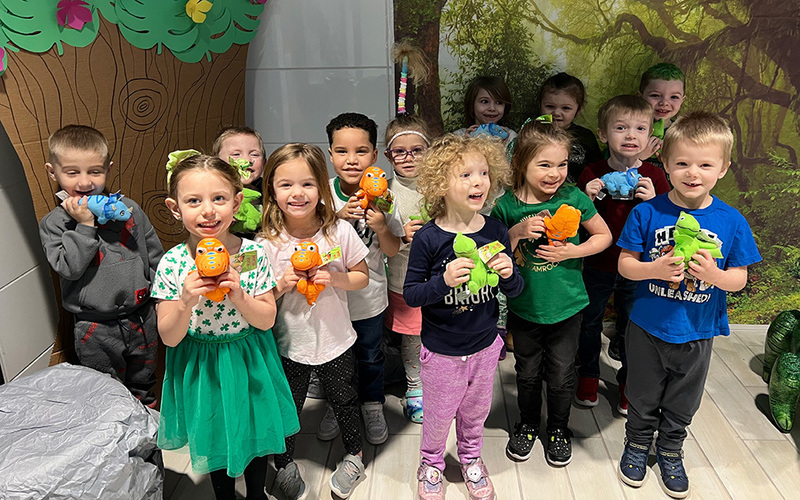 Ms. Schmitt's Pre-Kindergarten students all received stuffed dinosaur prizes from PTSO as winners of the PARP Door Decorating Contest.