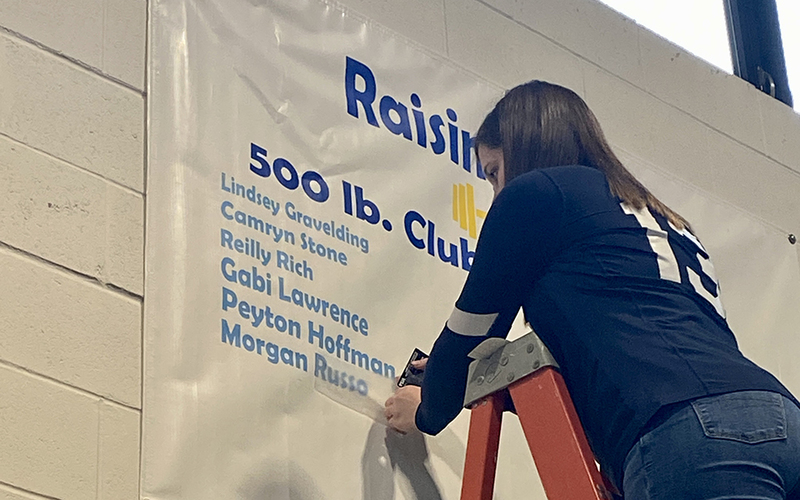 Morgan Russo is just the sixth CVA girl to join the fitness center's 500-pound Club. She surpassed the minimum with her 215 lb. squat, 200 lb. deadlift, and 90 lb. bench.
Each school year, Justin and Liz Hoffman teach interested students to safely train. They cover all aspects including, technique, scheduling, and nutrition. The short-term goal is for girls to lift 500 pounds and boys to lift 1,000 pounds. The long-term goal is to establish lifelong health and self-discipline values.
The Hoffmans own Movement, Strength, & Fitness a local company that contracts with Central Valley to provide students with strength and health training in the fitness center during and after school. They work with all students, whether or not they are athletes.