CVA's Mental Health Monday's are just one way the school is tackling the social and emotional challenges facing students and staff. This display promotes the Crisis Text Line - just text HOME to 741741 to reach a volunteer Crisis Counselor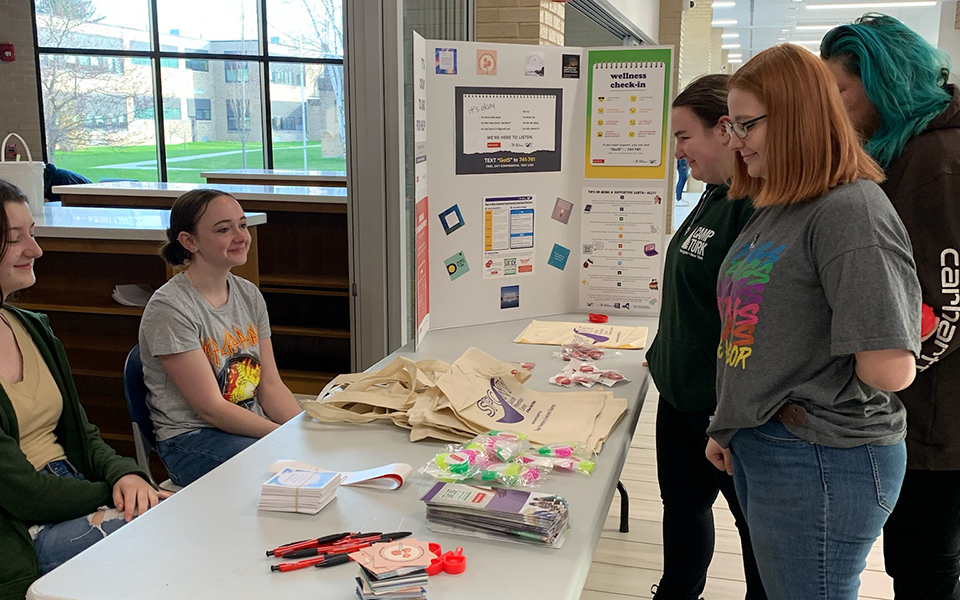 The Jarvis 6th grade team honored their honor roll students for the stduents' hard work and accomplishment with a special ceremony in Weller Park.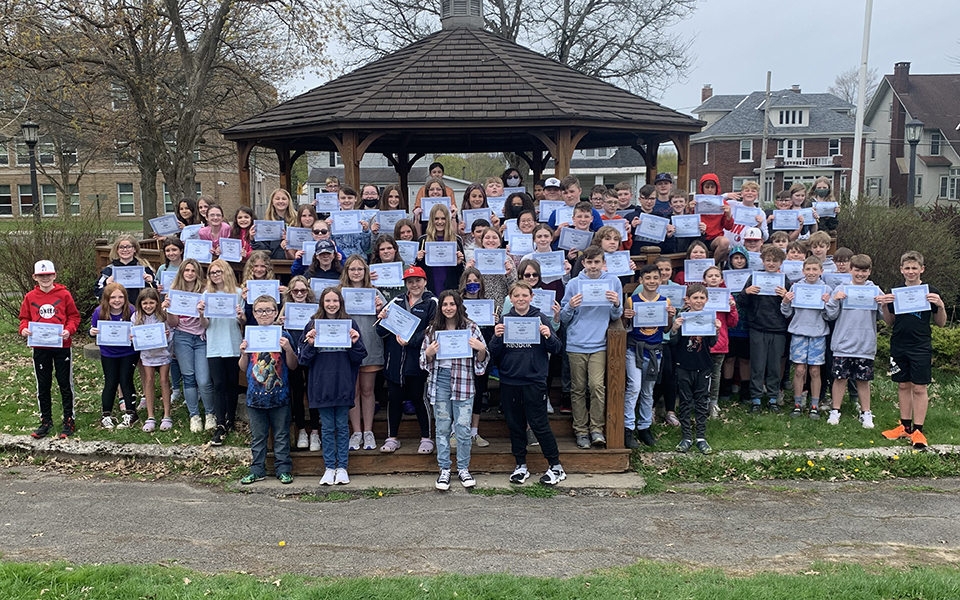 Due to road construction, the Remington/Pathways bus stop will be moved to the Remington school back circle on East River St on Wednesday, May 11 only.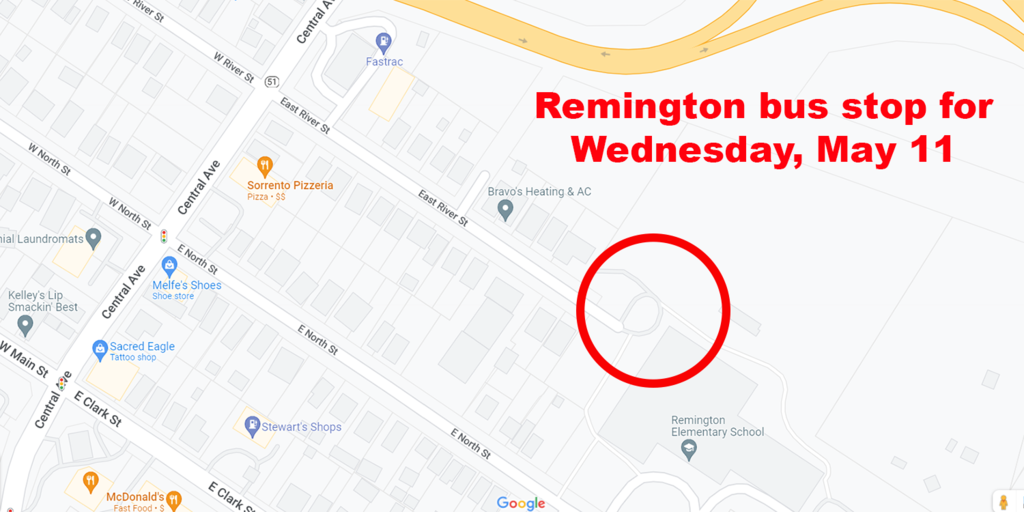 The Fitness Center will be closed Monday, May 9—Thursday, May 12 due to staffing issues. It will reopen on Friday, May 13.

Order your 2022 Jarvis Middle School yearbook - $15 softcover; $23 hardcover. Order online at
https://link.entourageyearbooks.com/my/Jarvis_2022
or send a check or cash to school in an envelope labeled with your child's name and grade (no special form needed).

Stop the Summer Slide! Learn how to help your Gr 5-7 student retain and improve literacy skills at the Jarvis Free Summer Reading Program Parent Info Night, 6-7 p.m. om Tue., May 24 in the Jarvis Media Center. All program participants receive a free "swag bag." More information at
https://5il.co/19x96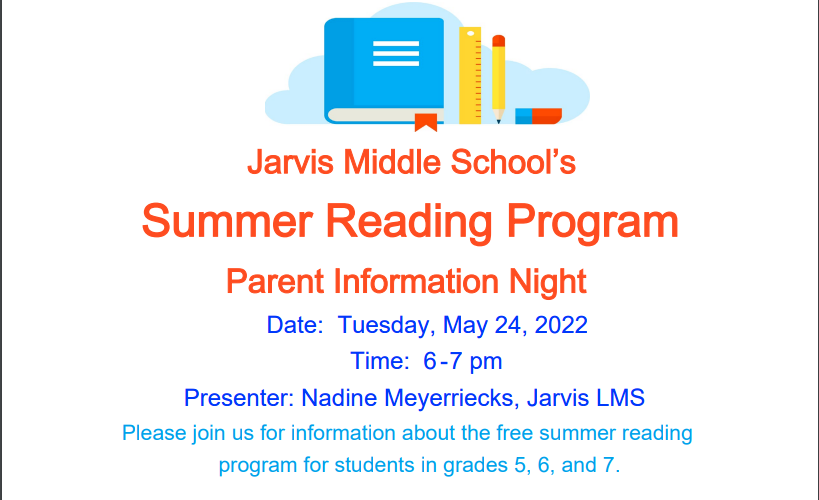 Ongoing enrollment for CV PreK (must be 4 yrs. by 12/1) & K (must be 5 yrs. by 12/1). Download forms
https://www.cvalleycsd.org/page/student-registration
or contact Fisher Elementary at 315-866-4851. Or in person at Fisher 9-12:45 school days. For assistance completing forms, call the Fisher office.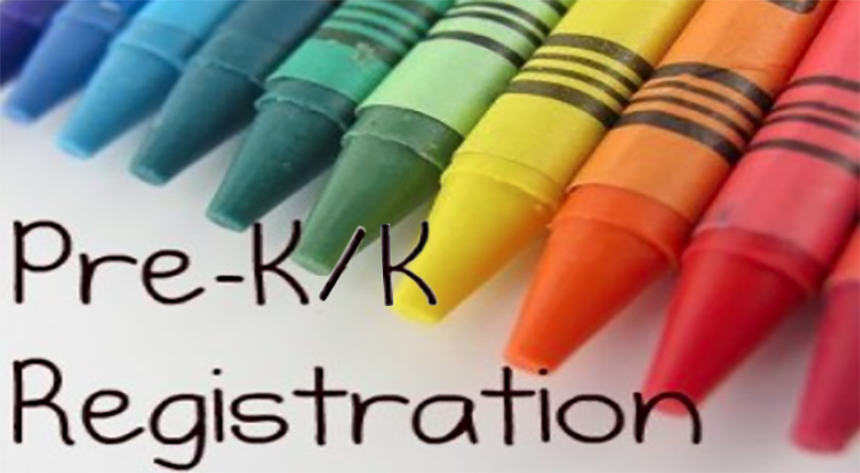 Enjoy a concert of professional musicians and CVA music students 7:30 p.m. on Tuesday, Apr. 26 in the CVA auditorium. Tickets are $12 for adults and $8 for students.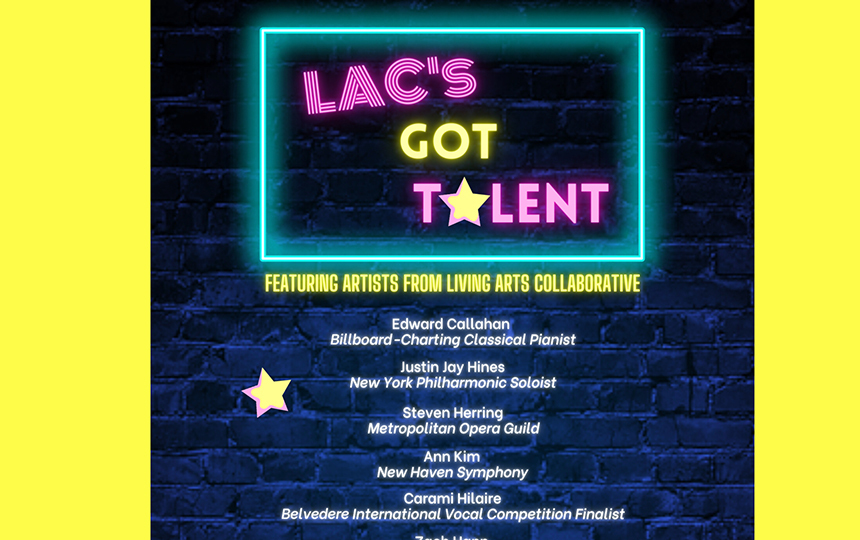 "Walking on Sunshine" fundraiser for Jarvis 7th grader Anna LaBella who is battling Ewing's Sarcoma. Students wear yellow & walk 10:15-1:45 Fri, Apr. 8. Donate via Venmo@Jessica-LABELLA-0 or send donation to student's advisory teacher. Sunflowers for $2. Ice cream for students.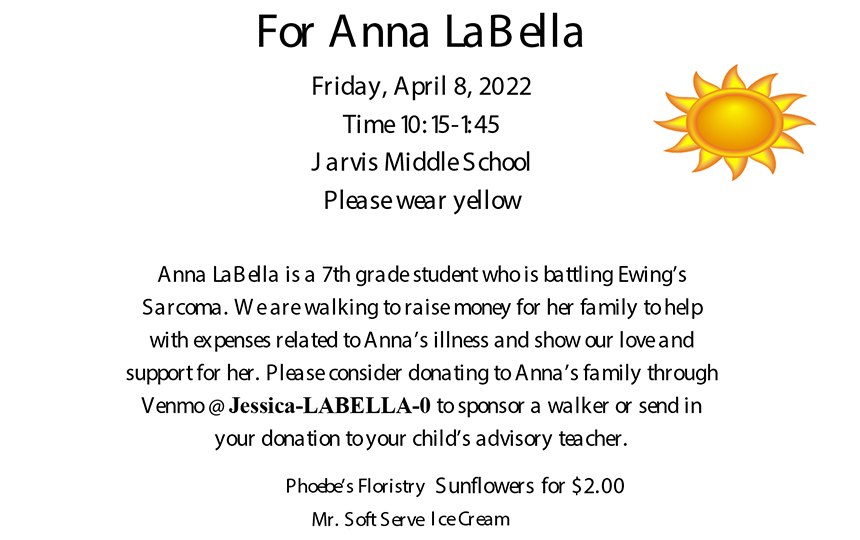 The Grand Rehab & Nursing and Connected Community Schools present a Family Easter Egg Hunt, 10 a.m.-noon on Thur., Apr. 14 at Jarvis Middle School (in back). Free, but weather permitting. Question? 315-985-0185 (or 7498 or 0908)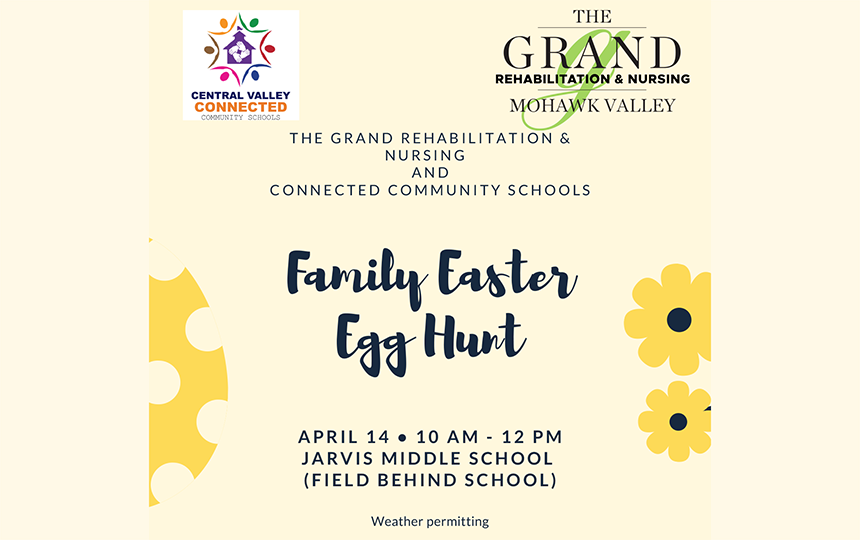 Connected Community Schools presents Free Family Movie Day "A Night at the Museum 2" 1-3 p.m. on Tues. Apr. 12 at Jarvis Middle School (front entrance). Refreshments served. Questions? 315-895-0185 (or 0908 or 7498).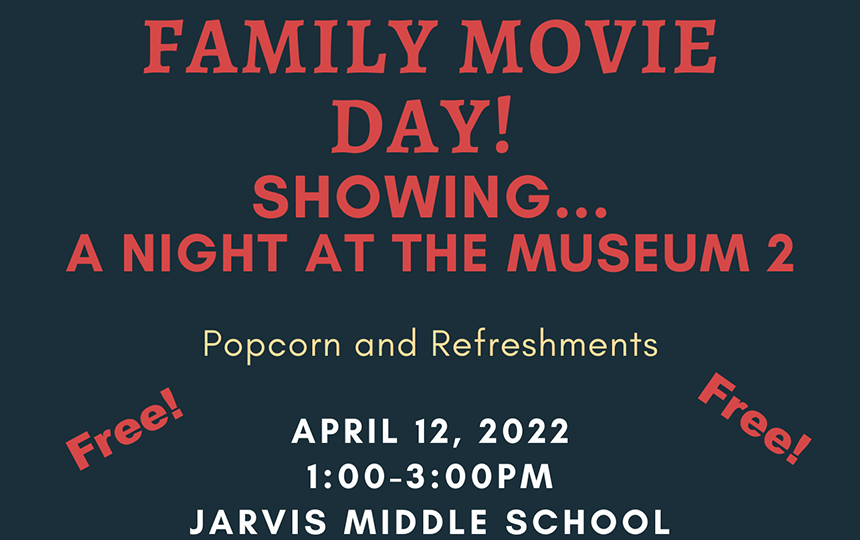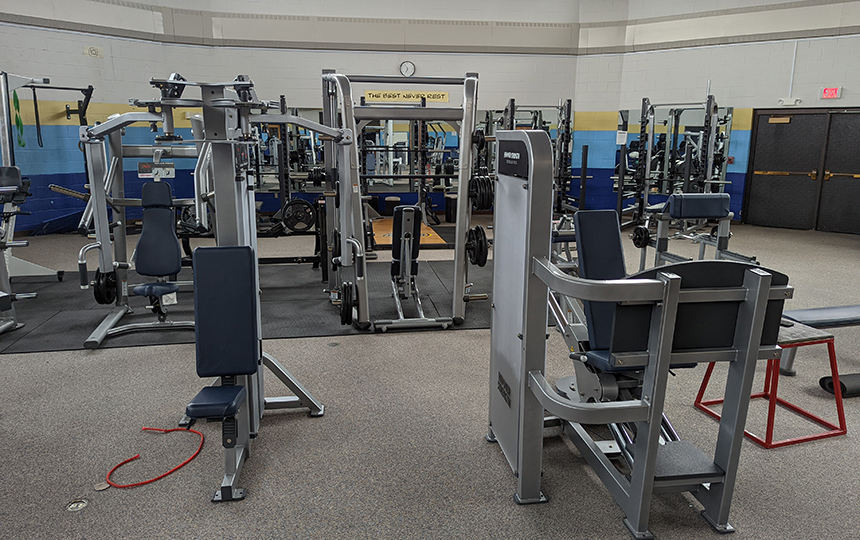 And the winner of the CVA Tech Program Shed Raffle is...Jane North! The raffle helped offset the cost of materials and enabled the students to get hands-on experience! Thank you to all who pitched in.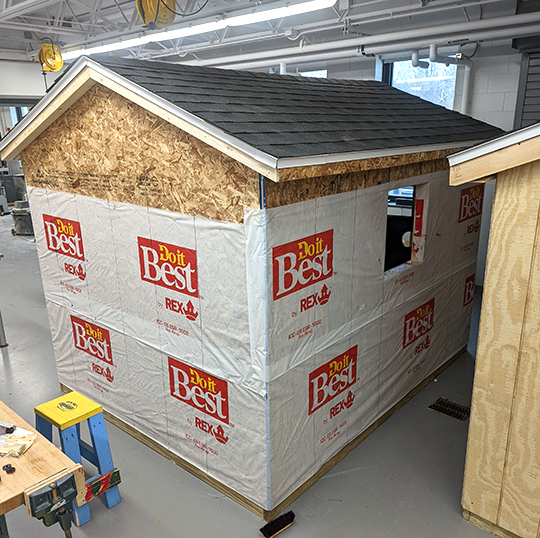 Limited dinners still available (just $12 each) for today's (Mar. 31) Class of '25 Brooks Chicken BBQ, 4-6:30 p.m. at CVA cafeteria! Don't forget your tickets when picking up preorders!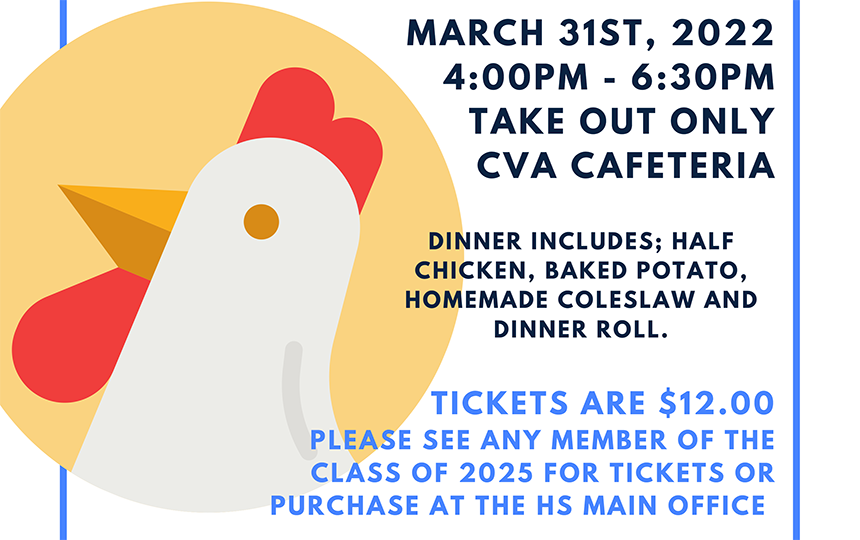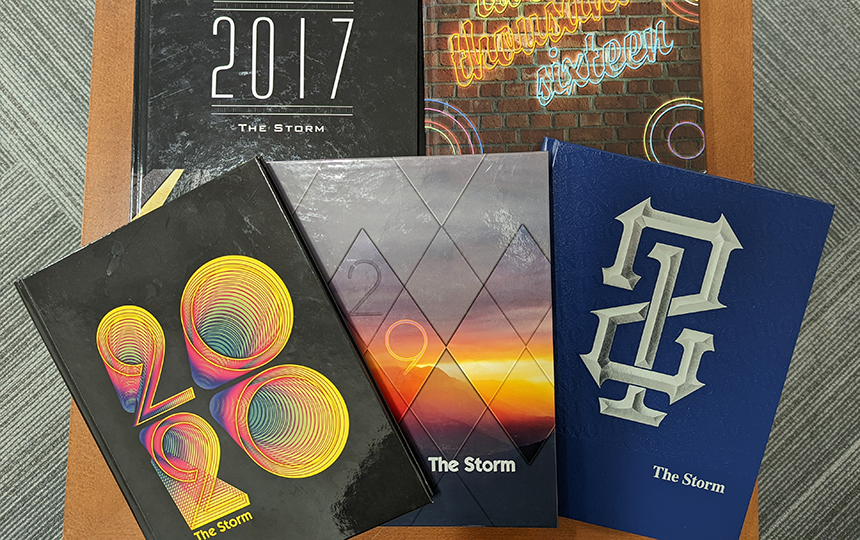 NYDOT will close Otsego St. from Weber Ave. to Fourth St. beginning June 1 - Oct. 29 (anticipated). There will be a foot bridge for walkers. Bus stops are unchanged.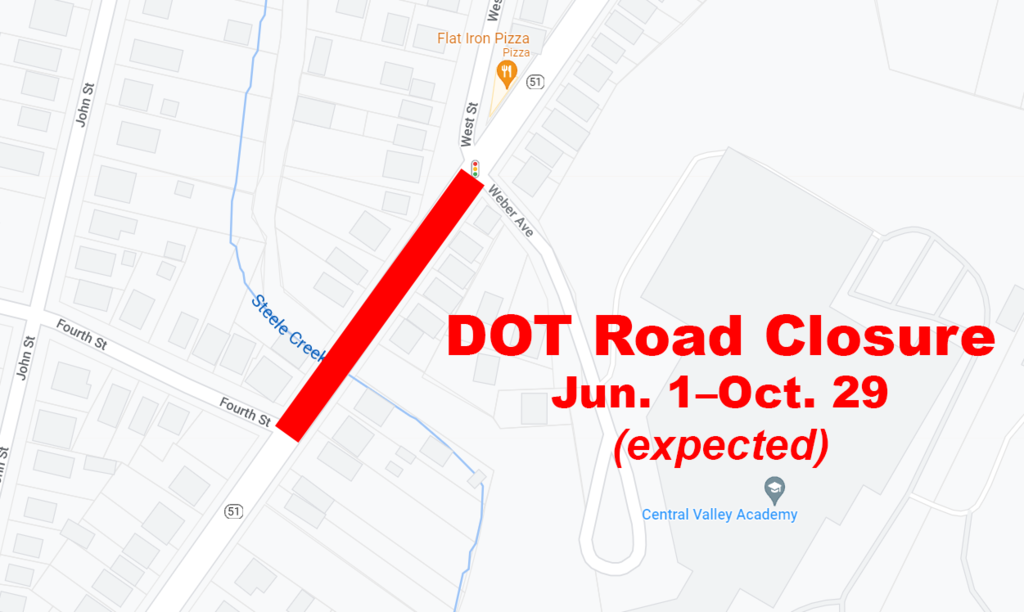 Class of '25 Brooks Chicken BBQ, Mar. 31, 4-6:30 p.m. CVA Cafeteria. Take out only. $12 each - half chicken, baked potato, coleslaw, roll. Tickets from class members or CVA main office.

Thru 3/23, CVA Key Club is collecting items Ukraine war victims. Drop off items in CVA lobby: Warm hats & gloves, children's vitamins, pain relief meds, first aid supplies, baby Items, water bottles, hygiene products, coloring books/crayons, blankets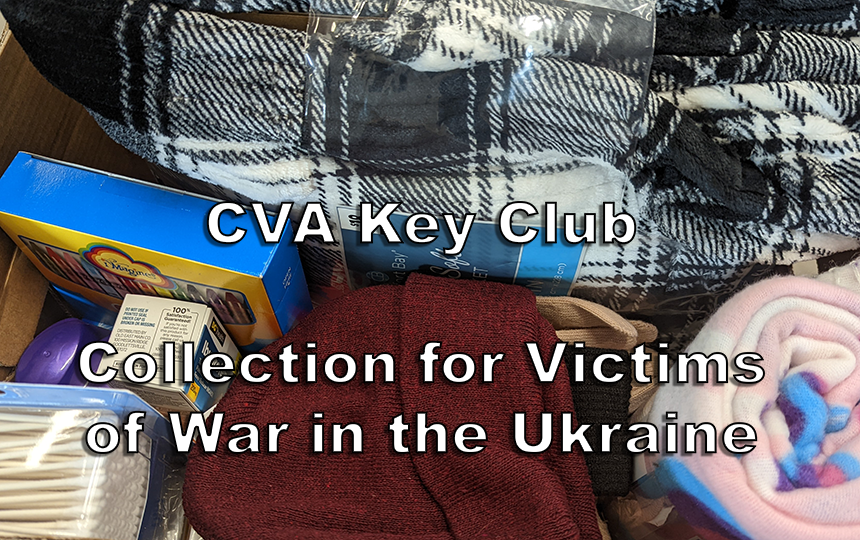 The CVA outdoor track is now open to the public when school is not in session or when there are no events on the field/track.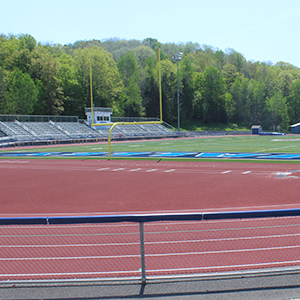 Jarvis NJHS dance Friday, Mar. 25 in the cafeteria; $5 admission. Grades 5 &6 — 5:30-7 p.m. Grades 7 & 8 — 7:30-9 p.m. Jarvis students only. You must not be ineligible at the 5-week mark.