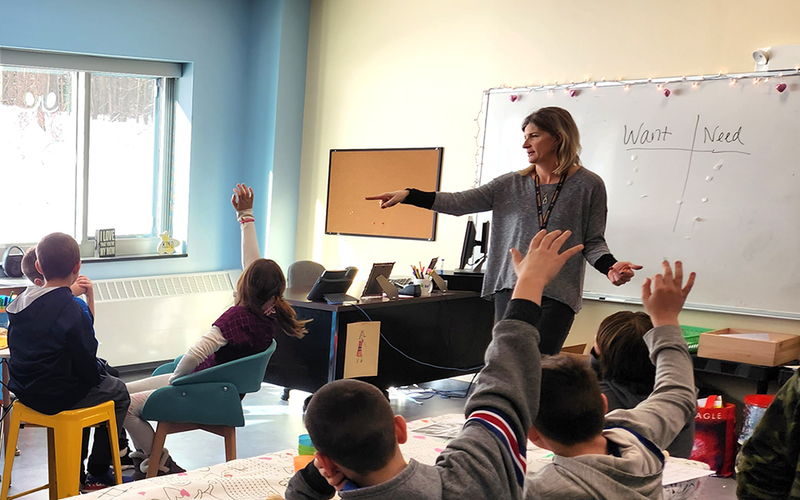 On Jan. 31, students in Brittani Canipe's fourth grade class received an important life lesson—there is a difference between things people want and things people need.
Donna Senko, the Barringer Road site coordinator for Connected Community Schools led the discussion.
To help think through the concept, individual students were invited to the whiteboard where they received a pile of index cards printed with words such as water, family, love, video games, and candy. They then sorted them on the board based on whether they thought the card represented a want or a need. The exercise and the discussion were not about telling students what was what. Instead, the goal was to help students think about those things and to understand their personal priorities.
"People complain that today's youth feel 'entitled,' that they should get everything they want," said Barringer Road principal Aaron Carey.
"Connected Community Schools is helping our children understand that there are things we need in life and things we simply want. When children make that connection, they are taking a first step toward making more responsible choices later in life."