Central Valley CSD employees gathered for a luncheon on the last day of school to mark the end of school and to recognize those employees who retired in the 1920-21 school year. More than 250 of the district's 400 employees sat down in CVA cafeteria to celebrate and reminisce.
The luncheon, paid for by the employee unions, was the first district-wide celebration in Central Valley's seven-year history. Superintendent Jeremy Rich noted it was worth repeating.
"My plan is for this to become a tradition where we all gather at end the school year and recognize our retirees' wonderful careers," he said in his remarks.
How to honor employees
Rich made it clear that it is difficult honor employees.
"How do we properly acknowledge someone's career?" he said.
"Do we buy a gift? Is there a gift that truly expresses our thanks for teaching students, serving meals, answering phones or maintaining our buildings?"
As a token of thanks, he presented each retiree with a more symbolic gift, a Thor hammer.
"A Thor hammer represents strength, endurance, perseverance, and grit—qualities that we need in our school careers and especially needed this past year. So, as a symbol of appreciation for each retiree, we have a gift of a Thor hammer that hopefully captures the meaning of your career and legacy you leave."
Finally, he gave each of the 10 retirees in attendance a blank white ceramic tile. He asked that each employee decorate the tile in a way that represents his or her years in the district. The tiles will be on permanent display on one of the four "Thunder Legends" walls to be created in the district's school buildings.
Meet our retirees
Absent from luncheon:
Patricia Hellings - Food Service Worker
Patricia Palaka - Special Education Teacher
Geoffrey Stegner - High School Chemistry Teacher
Mitchell Van Winkler - Maintenance Worker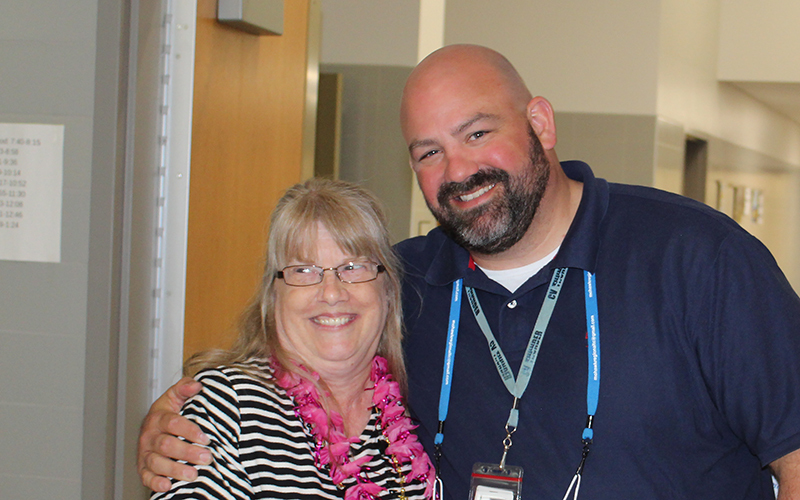 Barbara Cristman - Food Service Director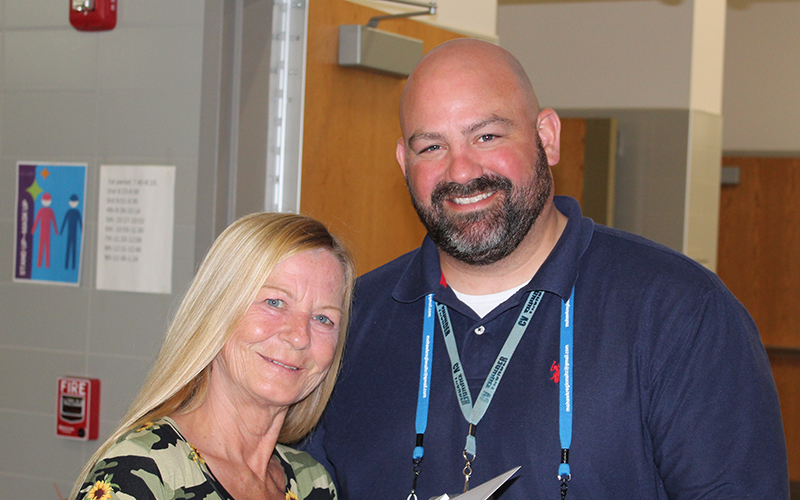 Jill Foley - Elementary Aide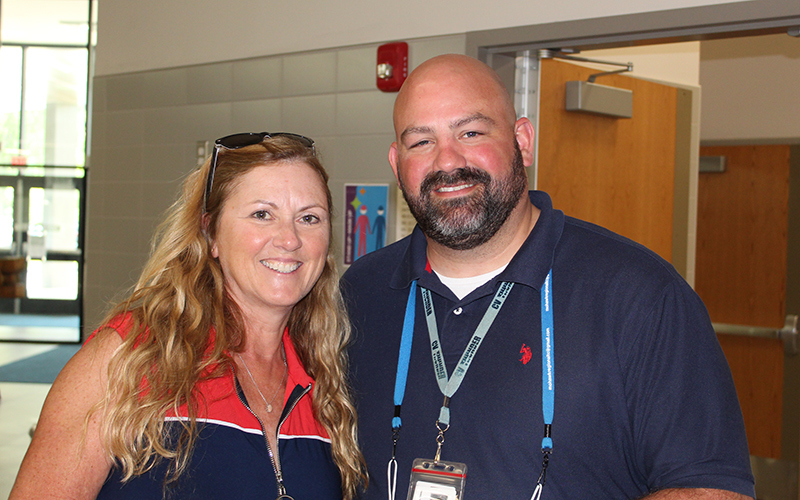 Sue Ellen Gay - Elementary Reading Teacher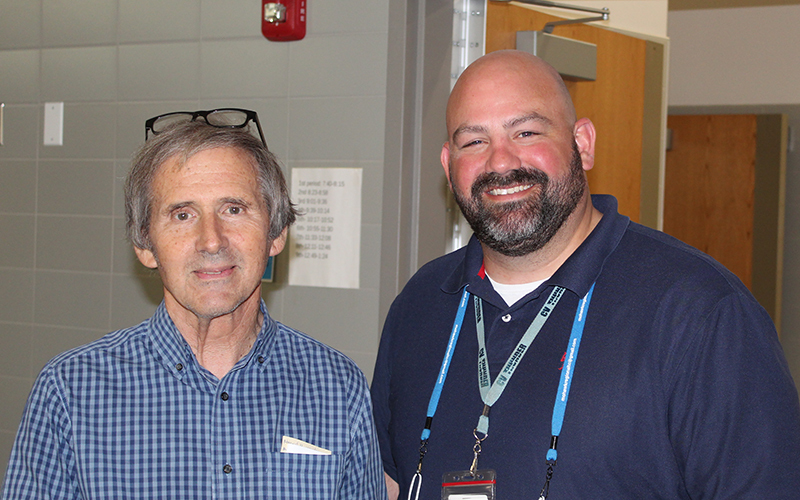 Andrew Goldman - School Psychologist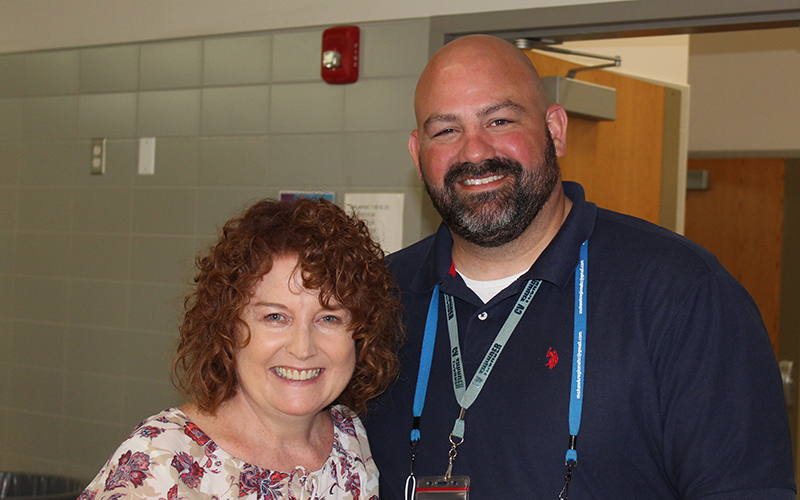 Elizabeth Ptasznik - Elementary Reading Teacher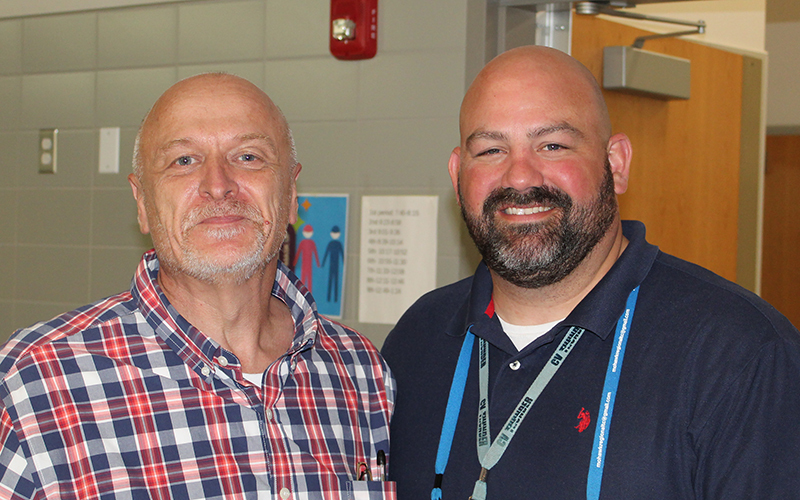 John Ptasznik - Middle School Science Teacher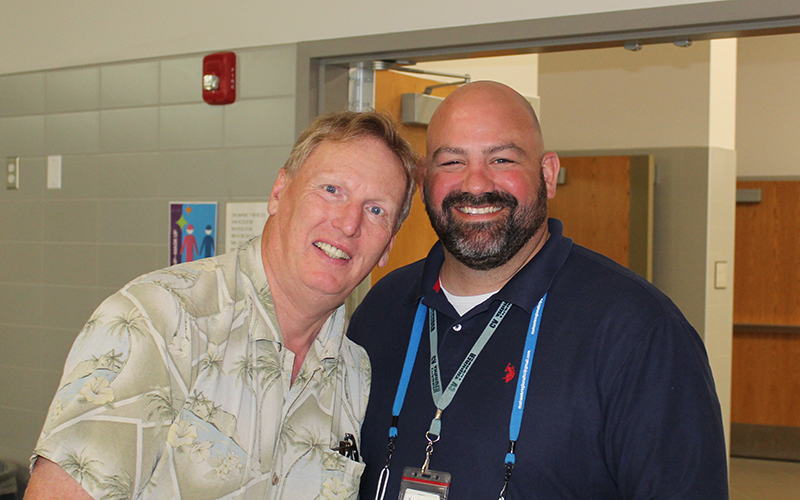 Conrad Phillips - High School English Teacher
Lori Slaughter - High School Special Education Teacher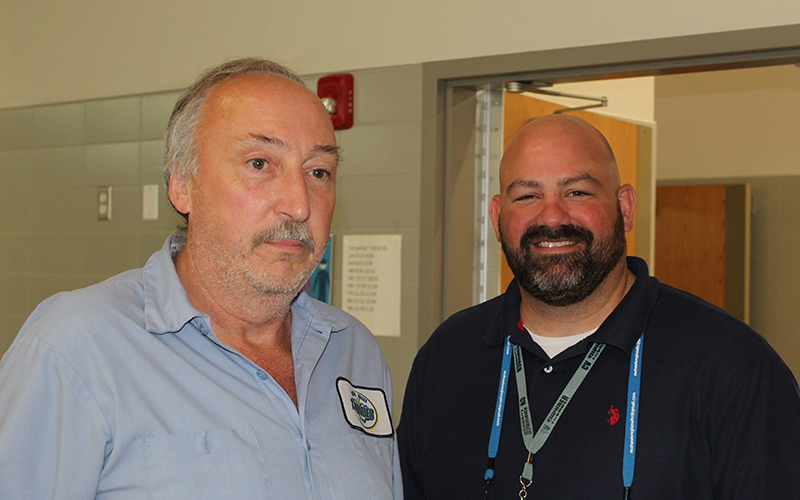 Thomas Suits - Transportation