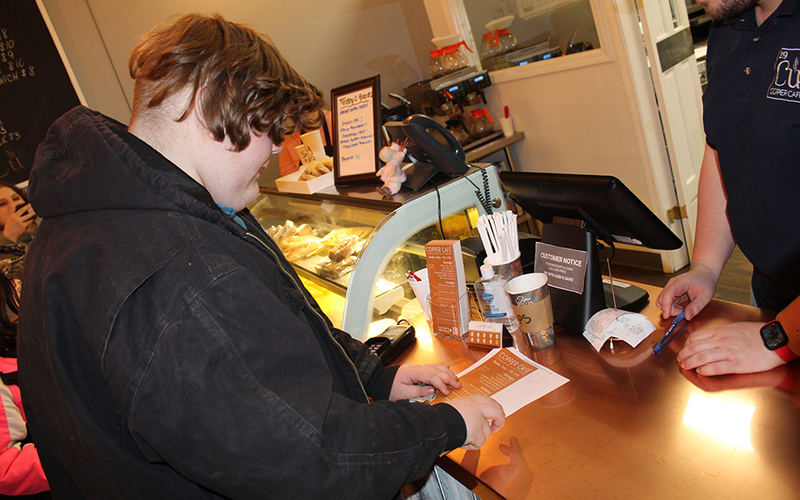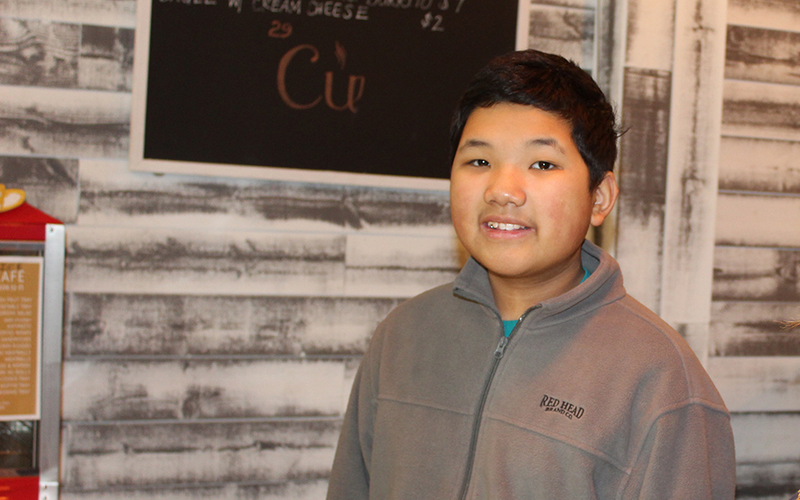 On Friday, Feb. 10, Dawn Thomas' middle school life skills class took a lunch field trip to Herkimer ARC's Copper Café. This was a tasty way to put learning into practice. Back in class, the students had learned about reading a restaurant menu, the concept of money and receiving change. Students even talked about tipping.
Each student brought in $10 from home to spend on whatever they wanted from the menu. Having limited money encouraged them to stay within their "budgets." Lunch choices ranged from pancakes and sausage to a peperoni pizza.
Catherine Loomis, ARC VP of Community Engagement and Career Development told the class that the ARC clients assisted the full-time kitchen staff. Clients waited on customers, made coffee and, washed dishes.
After their classroom discussions about money, Mrs. Thomas' students' eyes brightened when they learned they could earn money working at ARC after their time at Central Valley.
The Copper Café is located in the Central Plaza behind the Ilion Post Office and is open to the public 7 a.m. - 2 p.m. M-F. There is a walk-up window outdoors and several quaint tables inside.