To increase awareness, NYS is offering 50 four-year, full-ride scholarships to any NYS public college or university to 12-17-year-olds who have had at least one COVID vaccine dose.
https://5il.co/tkxf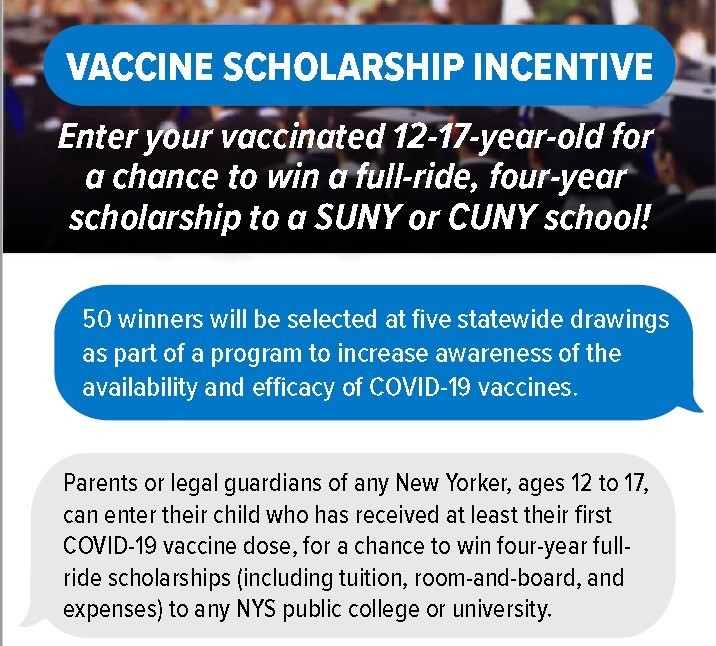 Great news! The CVA track will reopen to the community on Monday, May 24. Walk the track (athletic shoes only) before or after school whenever there are no events taking place.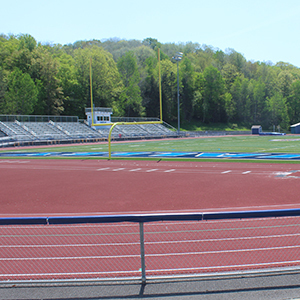 Grades 5-6 parents: CV is offering a half-day camp in July to help students maintain and sharpen their learning. Meals and transportation provided. Take four-question survey at
https://tinyurl.com/6u2ranv3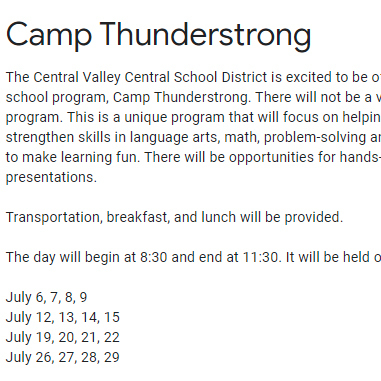 Grove St. will close to all traffic April 20-23. Pick-up & drop-off on Main St. in front of the American Legion. Temp checks at drop-off then students walk to Jarvis.


Grades 7-12 sign up for baseball, softball, golf, tennis, track beginning Mon, March 29. Sign up in PE class or email your school nurse.

CV Calendar: Spring Recess/No School Fri, Apr. 2 - Fri. Apr. 9. Classes resume Mon. Apr. 12

Wednesday, Mar. 17 BOE meeting will be in-person only. All attendees will follow masking and social distancing protocols. We will not stream the meeting.

Central Valley will be unable to deliver school meals today. We will deliver double meals tomorrow.

​Huge portions of the Google network went out beginning around 7 a.m. on Monday, Dec. 14. The outage shut down all parts of the Google platform, including Google Classroom, Gmail, and YouTube. Although the network is back up, everyone should expect intermittent problems with slowness and difficulty logging in.​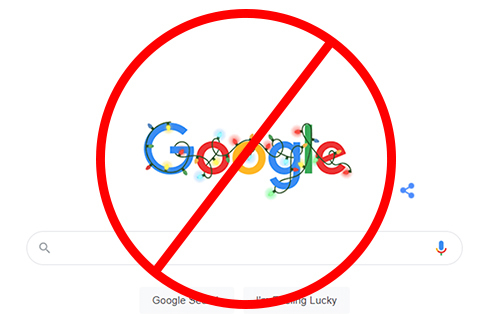 Grove St. reopens to drivers on Mon. Nov. 30. Normal pick-up and drop-off resumes, including student temps taken in cars.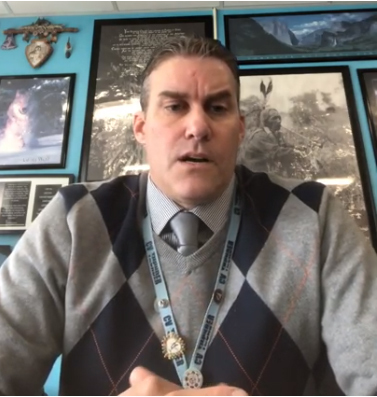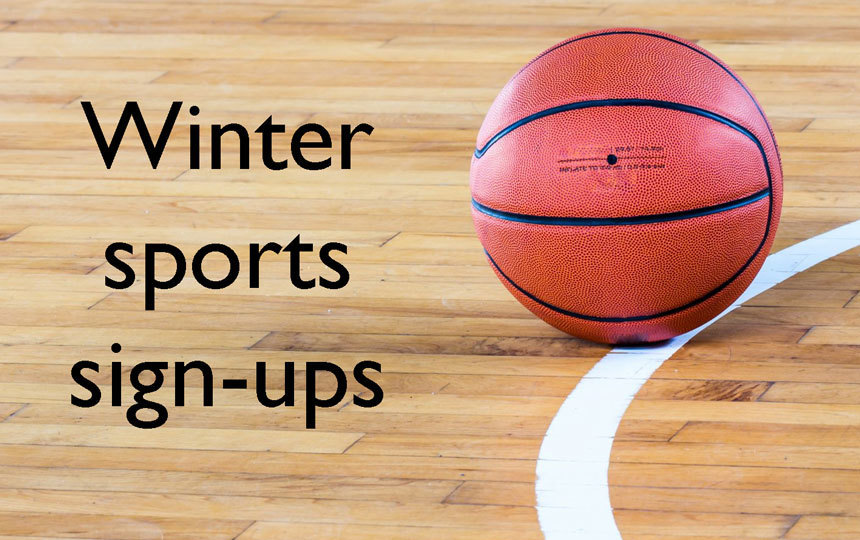 Reminder: Friday, Oct. 23 is a regular school day. There is NO superintendent's conference day.

Jarvis parents/guardians: anonymously share your views of school academics, safety, social climate, etc.
https://bit.ly/3jjcbVl

Redeemer Church will distribute free food at CVA 4-6 pm on Tues., Oct. 13. Just drive up & pop the trunk. While supplies last.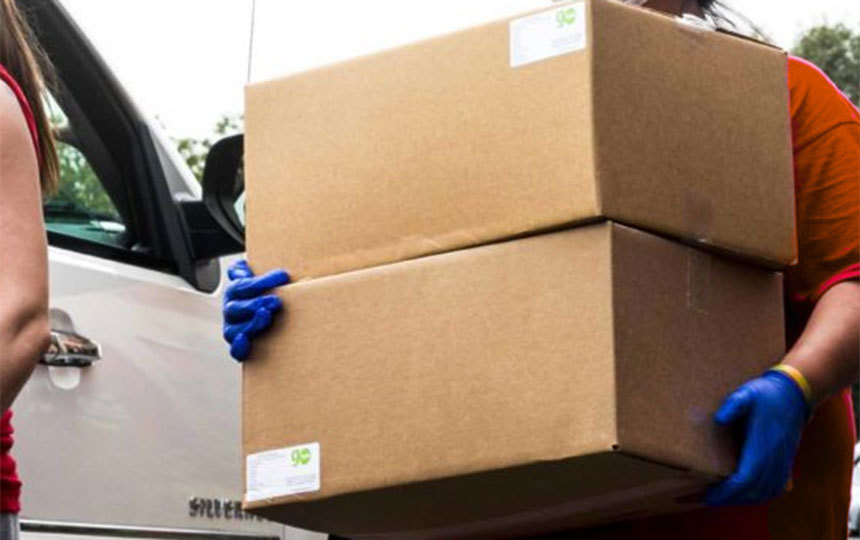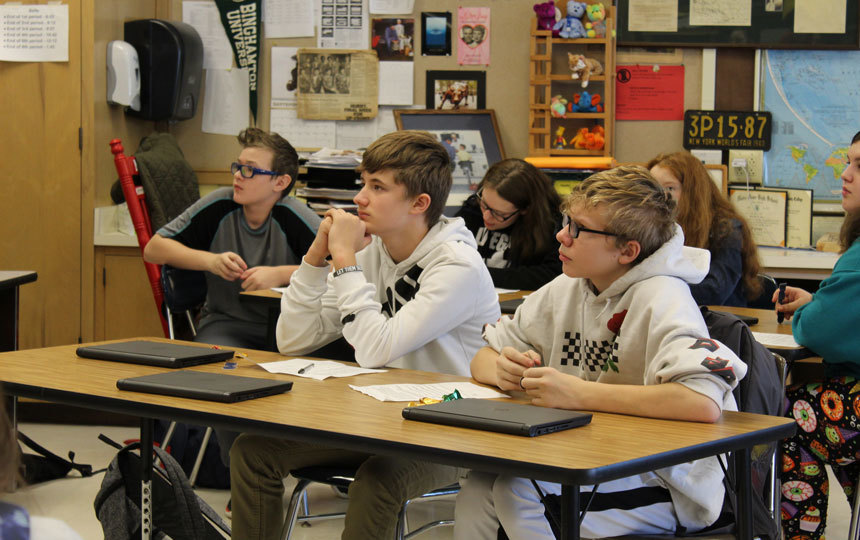 Central Valley provides meals for virtual learners. Just stop in at CVA main entrance 10:30 a.m.-12:30 p.m. on school days.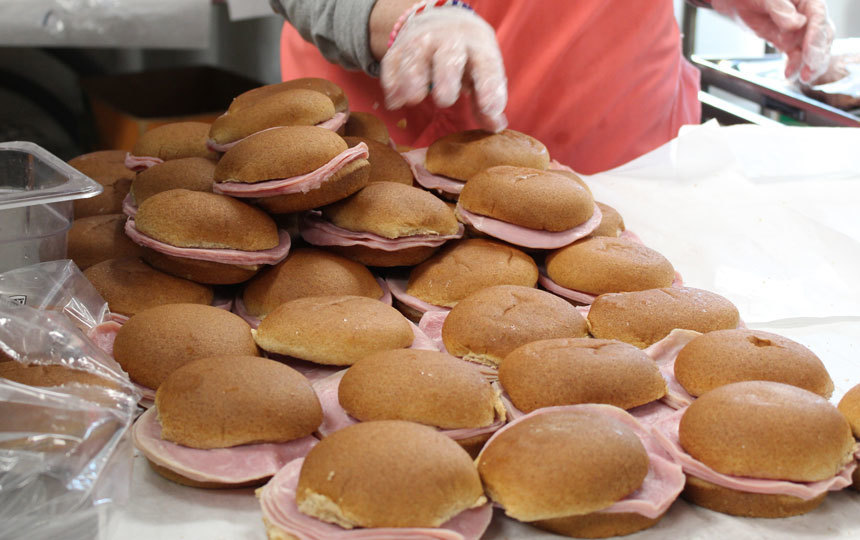 NYS requires parents provide school nurse with proof of student physical and immunizations by Sept. 28.
https://bit.ly/3kQVQsj
for list.