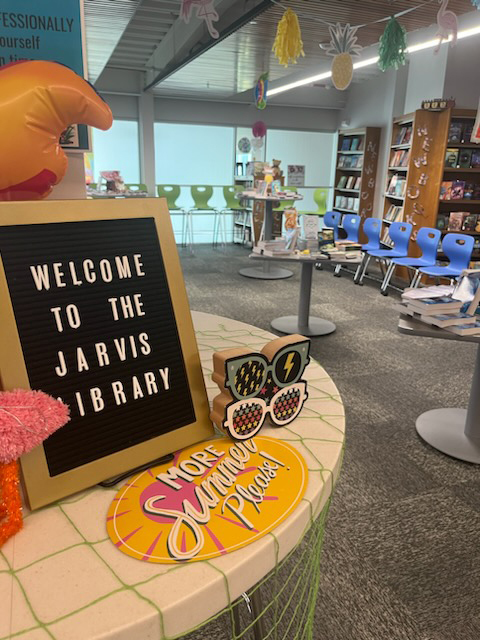 In June, Jarvis Middle School held their Summer Reading Program Parent Night. Parents and students in grade 5-7 received information on Jarvis' Summer Reading initiative and Scholastic FACE (Family and Community Engagement) Program. Students who attended received a free book, learned about the reading program this summer, and browsed new book selections available to read this summer. Media specialist Nadine Meyerrieck's, and library aide Denise Mabbett organized the library and event, provided light refreshments, and presented the information. Books included novels (fiction/ nonfiction), graphic novels, informational texts, science fiction, short stories, and mysteries.
Learn about the program by watching this slide show (just click to advance the slides):
Representatives from Mohawk Valley YWCA, Cornell Cooperative Extension, and Snap-Ed New York were on hand to share information about their programs.
Jarvis assistant principal Luke Manolescu said, "All students in grades 5-7 will have the opportunity to receive a summer reading book and document their reading by answering google.form questions. Students will have the opportunity to receive various prizes upon submission of their forms and will celebrate their reading success in September."