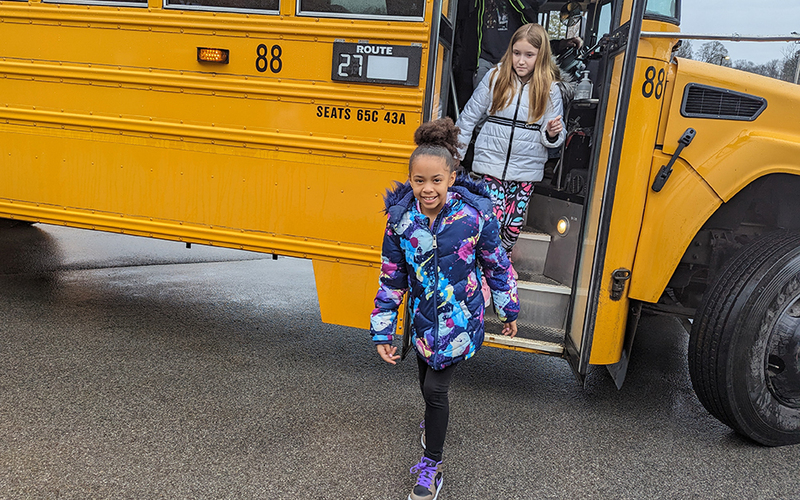 Overcoming challenges, making good decisions, and choosing to show kindness are lessons Central Valley teachers and staff work hard to model and teach every day. The district took a big step to reinforce those lessons on Tuesday, Apr. 4 with Motivational Media assemblies for all grades.
The age-appropriate, three-screen multimedia presentations featured video clips, photos, and brief celebrity interviews, with background music by today's artists. CVA and Jarvis students watched "Be the One" and Fisher and Barringer Road students watched "I'MPOSSIBLE 3."
Although the content varied based on the age of the audience, the general message was the same—be the best person you can be, for yourself and others.
Jim Hullihan, who created the assembly, first set up the stage in the CVA auditorium for high school students After they had viewed the assembly, they went on with their regular school day. Barringer students then boarded school buses and traveled to CVA for their showing. Mr. Hullihan repeated the process in the afternoon at Jarvis for middle school, then Fisher students.
After the pandemic, students returned to school having spent more than one year away from their classmates and teachers. Many forgot how to interact with others. These assemblies are one way Central Valley is helping students rebuild their self-confidence and social skills.