Data Privacy and Security Resources
Technology is now an important part of every student's education. It empowers students by providing tools and resources that expand learning beyond the physical classroom. Students can access lessons and digital learning materials 24-7, wherever they can connect to the internet.
Technology also empowers our educators, by giving them data to monitor student progress, to tailor teaching to meet individual student needs, to make wise decisions on how to allocate school and district resources, to meet New York State and federal requirements, and to communicate quickly and effectively with our stakeholders.
Central Valley CSD recognizes the importance of using that data solely for the educational benefit of our students and of protecting the privacy of our students. To accomplish this, the district:
Contracts with the Mohawk Regional Information Center (MORIC) for managed information technology services (MITS) to build out and maintain a secure computer network and cybersecurity program that meets the highest standards of the national Institute of Standards and Technology Framework (NIST CSF),

Annually trains staff on data privacy and internet security,

Establishes contracts through BOCES, other New York State educational agencies, and directly with vendors for educational applications and services that ensure vendors will comply with New York's strict data privacy standards, and

Strives to eliminate any "free" software that does not expressly agree to protect students data to New York's standards.
This page connects parents with information concerning their rights to protect their children's data from unlawful disclosure. Please click any of the links below to learn more.
Question? Please contact: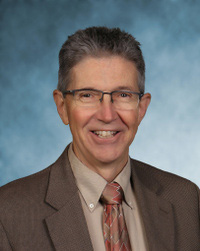 Cuyle Rockwell, Data Privacy Officer
111 Frederick St.
Ilion, NY 13357
crockwell@cvalleycsd.org
315-894-5000 x 51111