An early burst of rain did little to dampen the spirits of the runners or spectators at the 2022 Mott Marathon. Kace Cook turned in the fastest time of 4:18:40 and Makiah Desjardins at 4:29:40 was second overall and the female champion. By night's end, 24 of 28 senior completed the full 26.2 miles.
Other highlights included Superintendent Jeremy Rich completing his first marathon and Central Valley alumnus Brandi Torres completing her record fifth.
This year's marathon focused on Miles for Mental Health, remembering the lives of those lost to suicide. The run was the culmination of several days of talks and activities all related to mental health. The district brought in guest speaker Jeff Yalden who addressed Jarvis students on Wednesday, district parents Wednesday evening, CVA students Thursday and then stayed to cheer on runners for much of the marathon.
"This is the most amazing thing I have seen in my career," Mr. Yalden said.
He witnessed what the Central Valley community has come to expect each year. Local organizations, families, and friends lining the track and sharing information. As runners tired, friends and family ran alongside to encourage the next lap. Doozer provides the music and "punny" commentary. Mr. Mott, himself steps on the track to run laps between his many responsibilities as race organizer and emcee. He covers the marathon over the course of the evening, despite his frequent stops and starts.
In his personal show of support Mr. Yalden donated $1,000 to the Christopher Newtown Scholarship fund.
Check out the photos below of runners with Mr. Mott and their hard-earned Mott Marathon medals.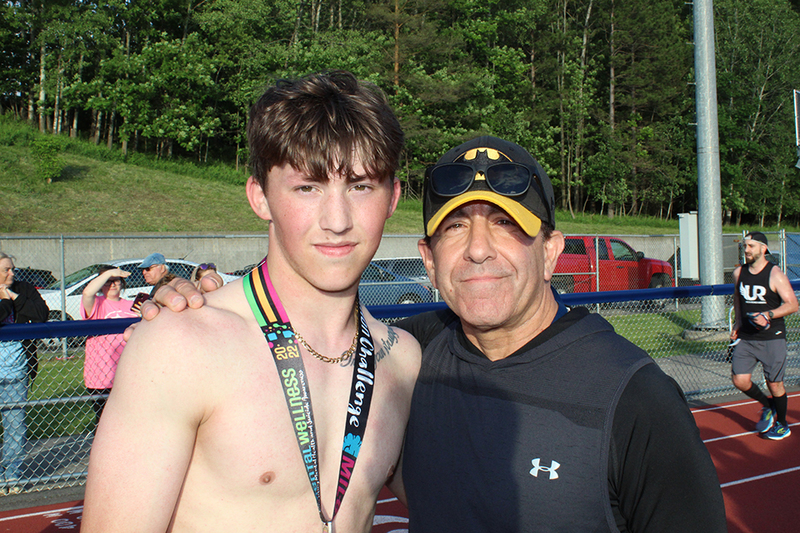 Kace Cook (Champion) 4:18:40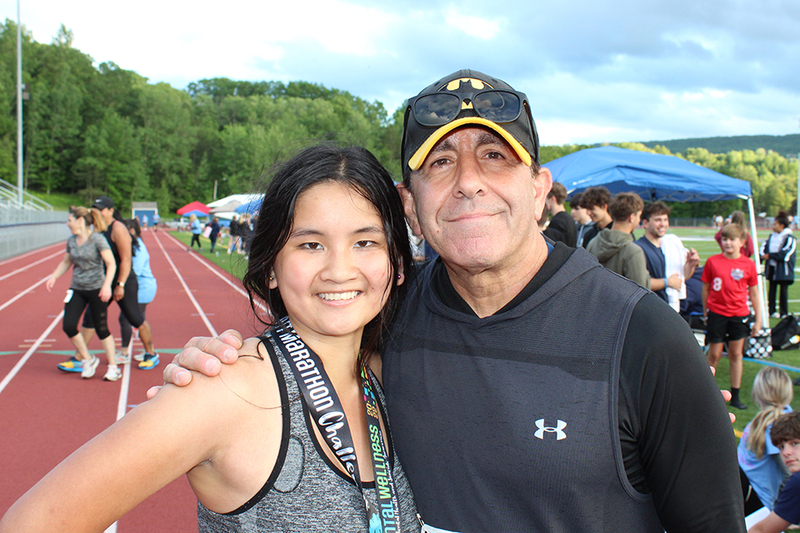 Makiah Desjardins (Female Champion) 4:29:40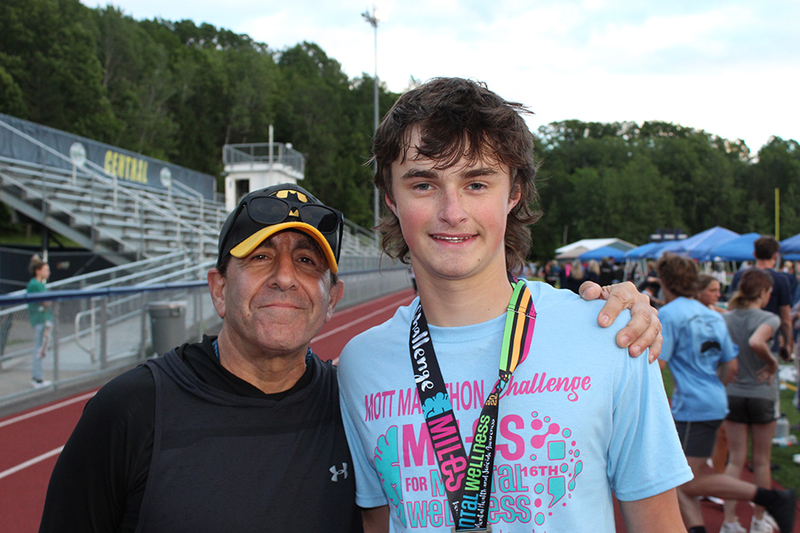 Lucas Rich 4:53:00
Alexis White 5:11:37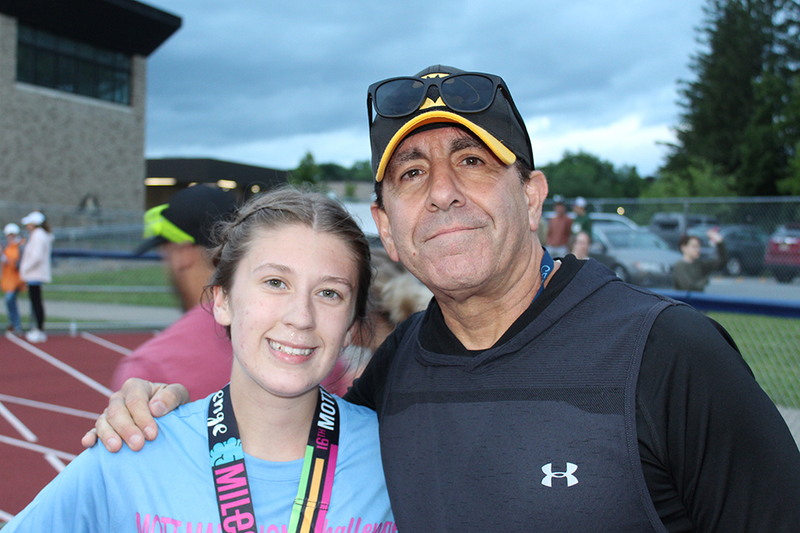 Julianne Fike 5:25:20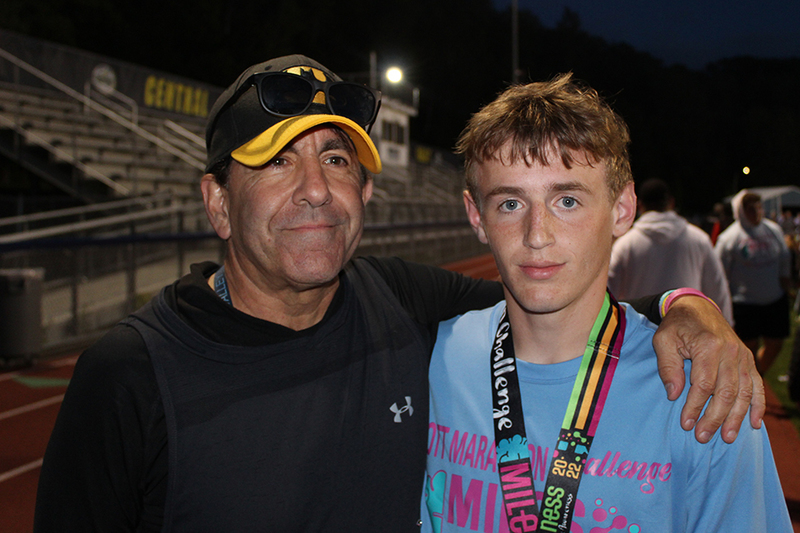 Maxwell Hall 5:27:30
Mackenzy Doremus 5:30:02
Kaelin Napoli 5:43:00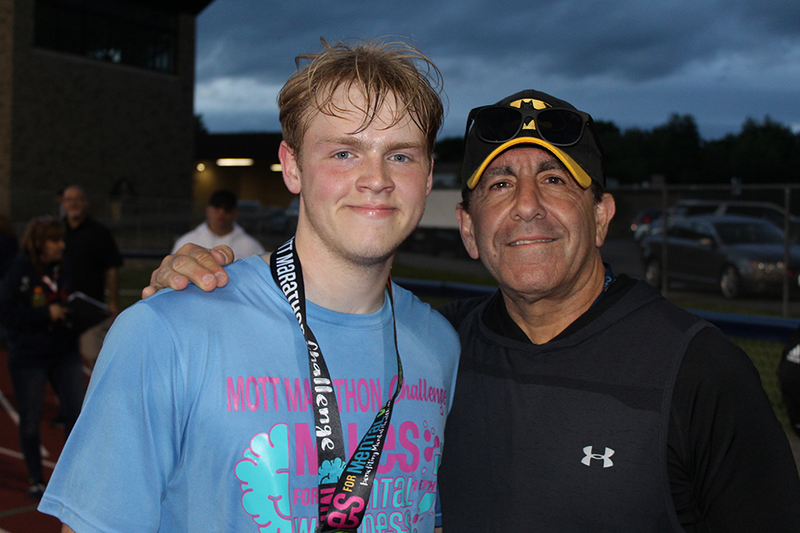 Caleb Rose 5:47:00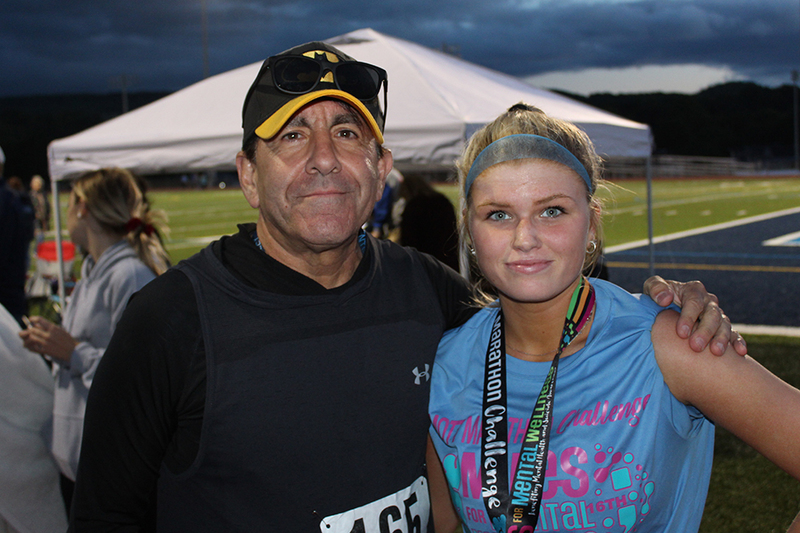 Cameran Mosher 5:51:00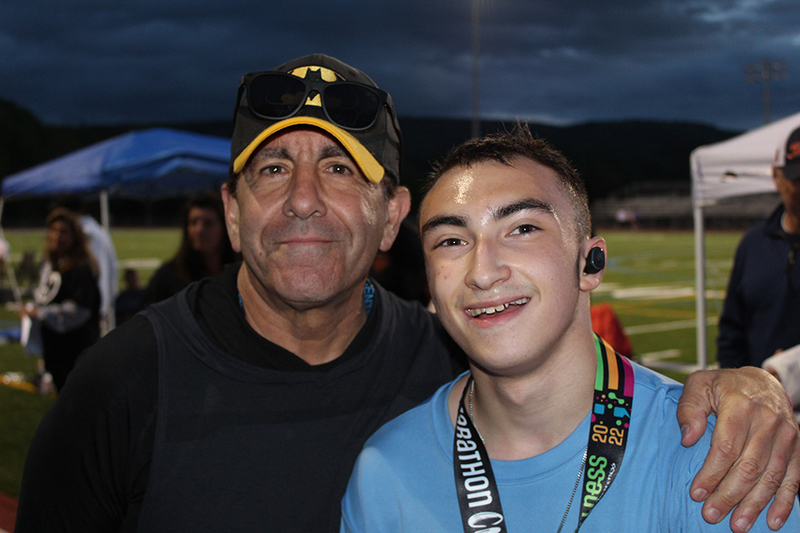 Lawrence Brooks V 5:54:00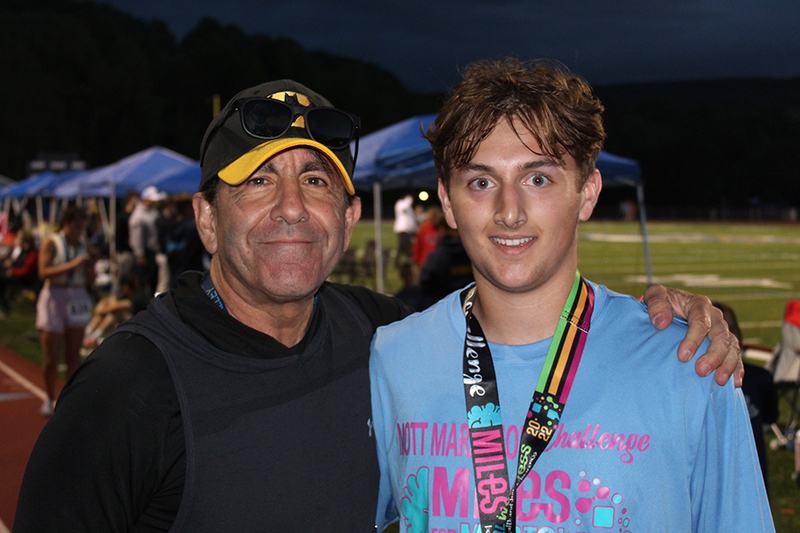 Canon Moreau 5:57:00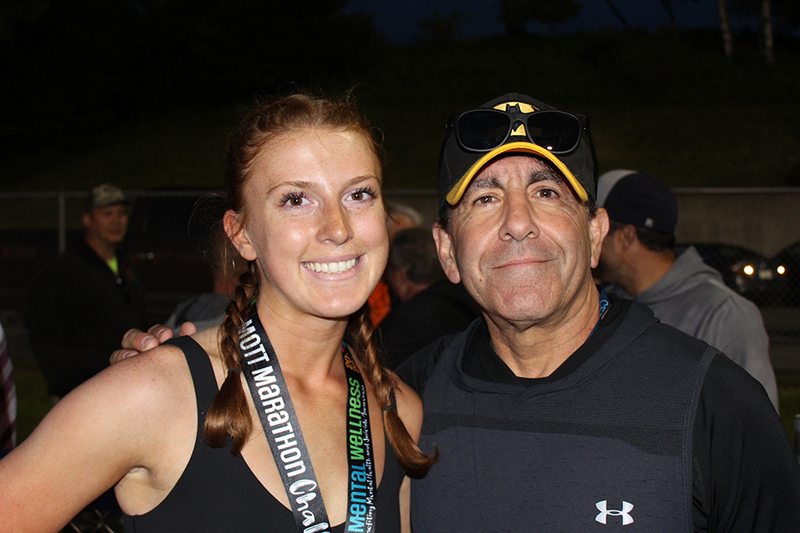 Madison Obreza 6:03:36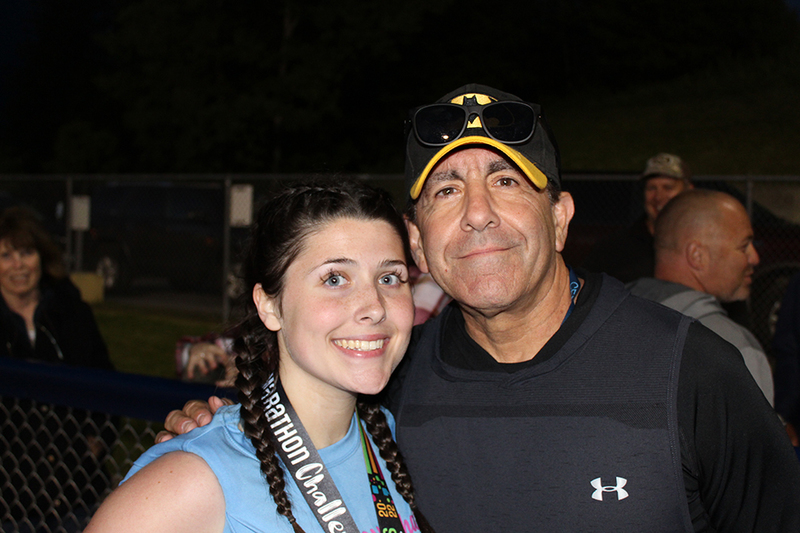 Emma Donahue 6:03:36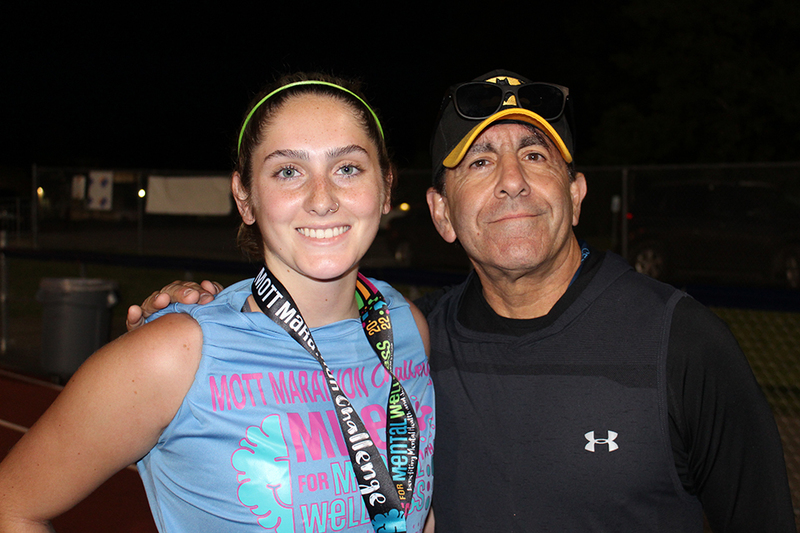 Ava Judd 6:15:00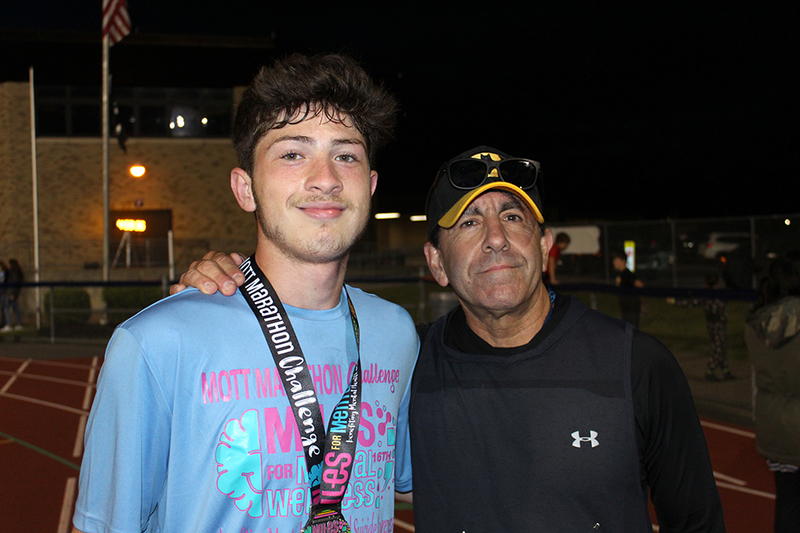 Richard Naugle 6:30:00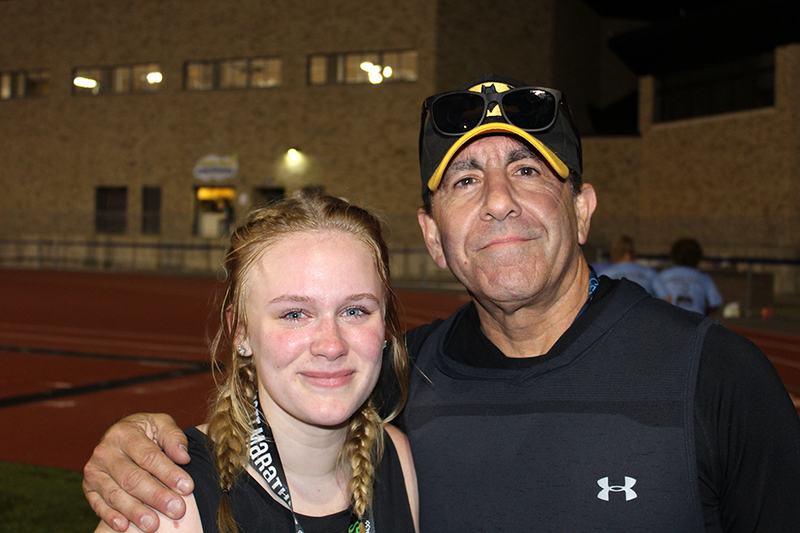 Emma Wheet 6:51:57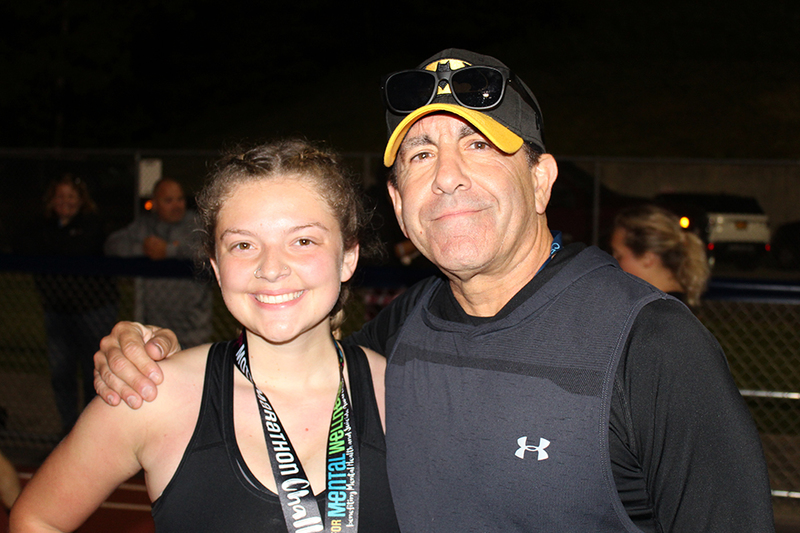 Gianna Frank 6:59:08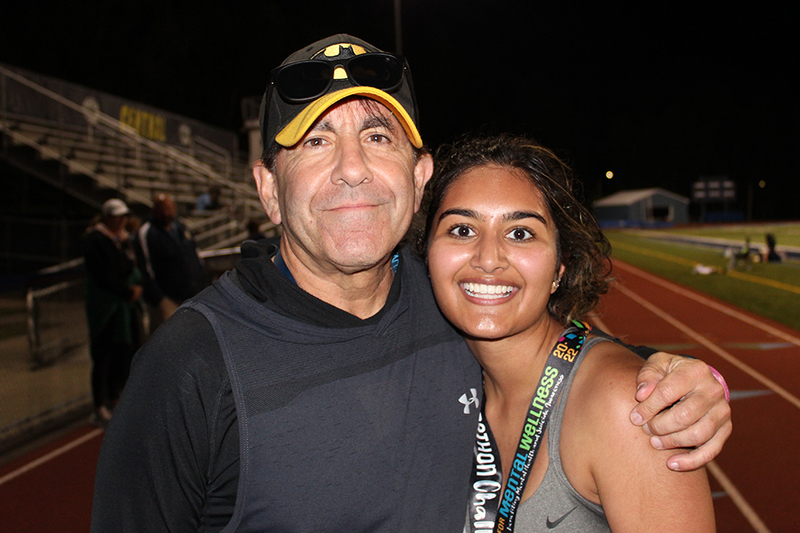 Shreya Patel 7:52:30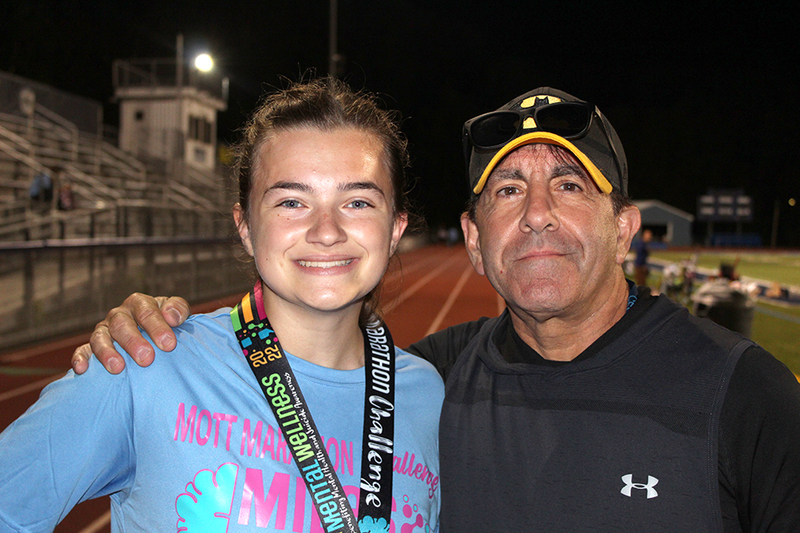 Keeley Tutty 7:28:23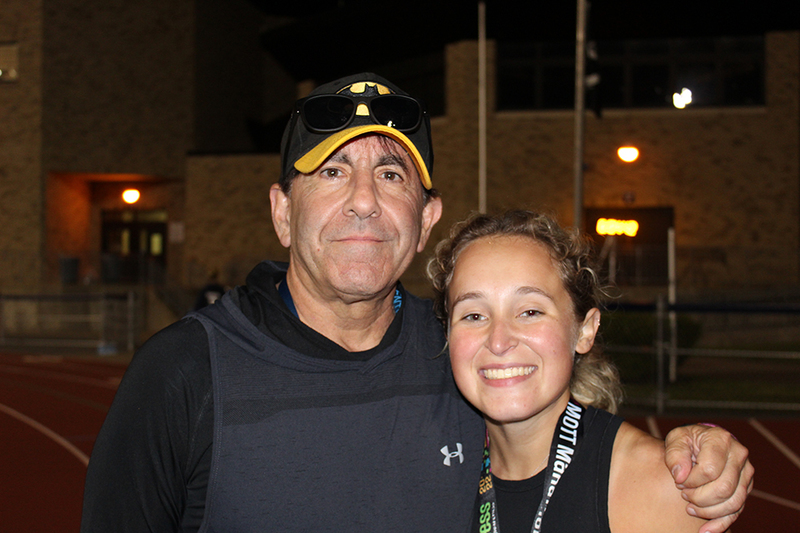 Gabriella Lawrence 7:33:21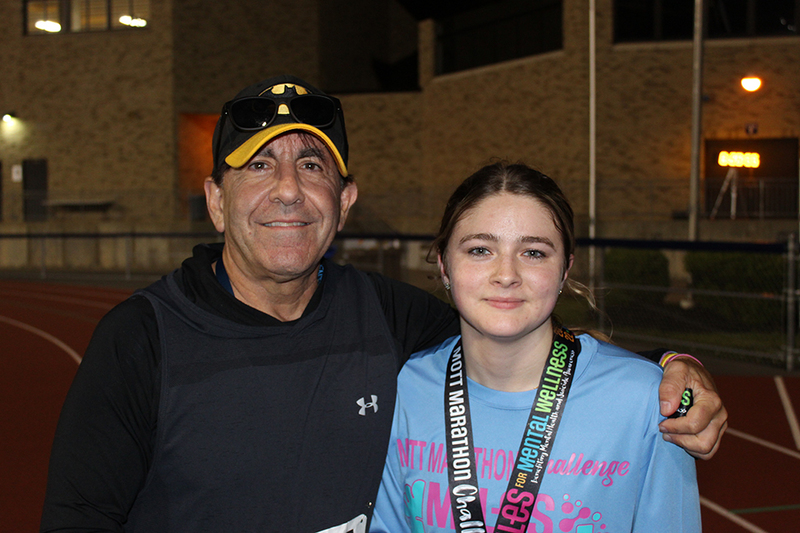 Aaliyah Murtaugh 7:50:00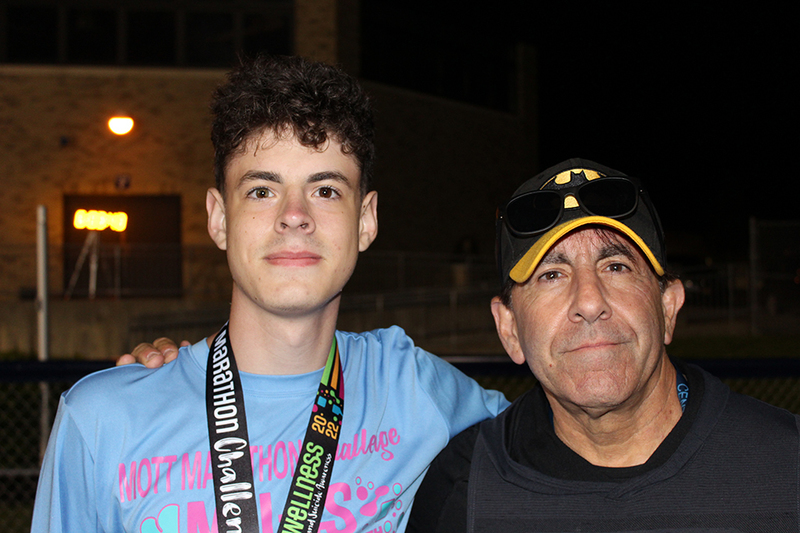 Dylan Powers 7:33:12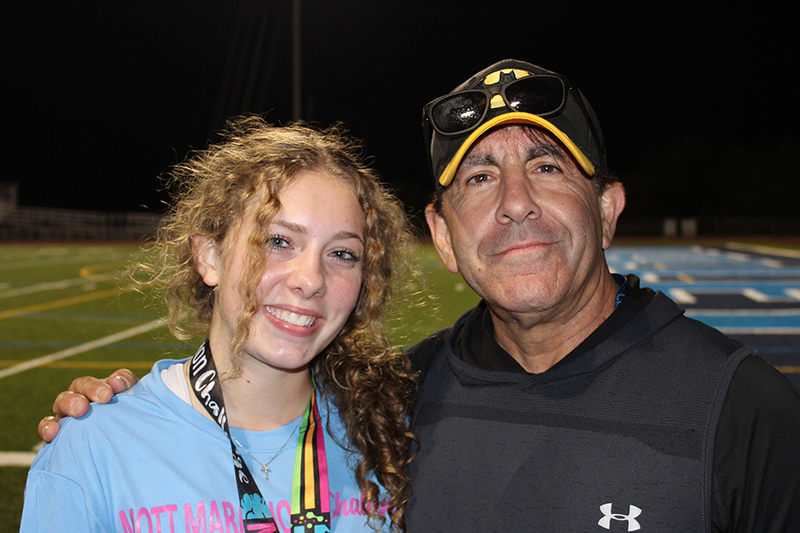 Bailee Mott 8::03:14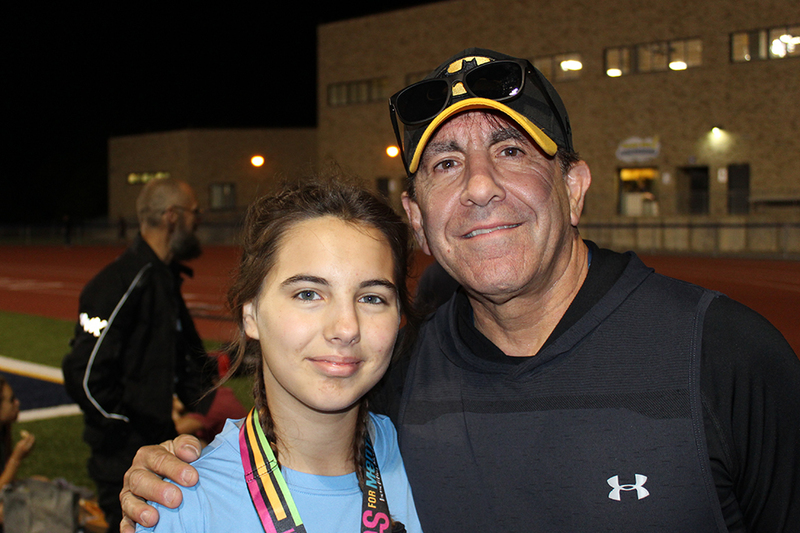 Samantha Noffer 22 Miles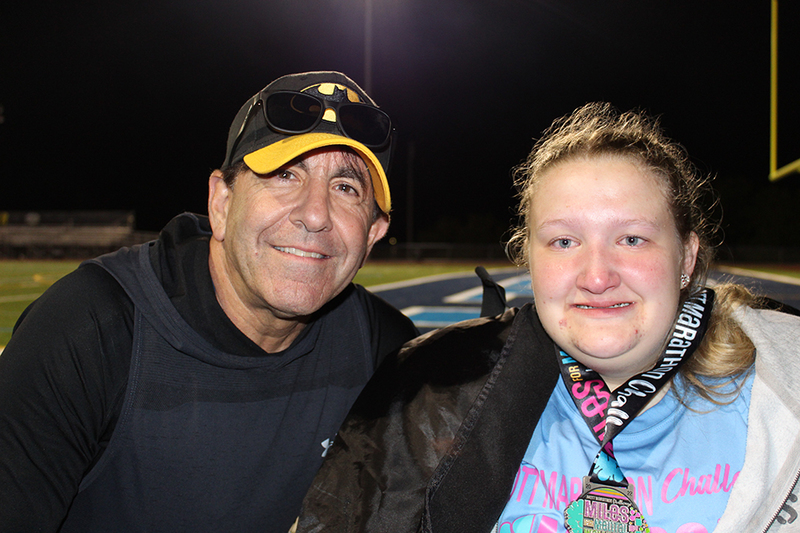 Jordan Sperl 20.25 Miles


Ify Chukwuonye 15 Miles


Hanna Deluca 10 Miles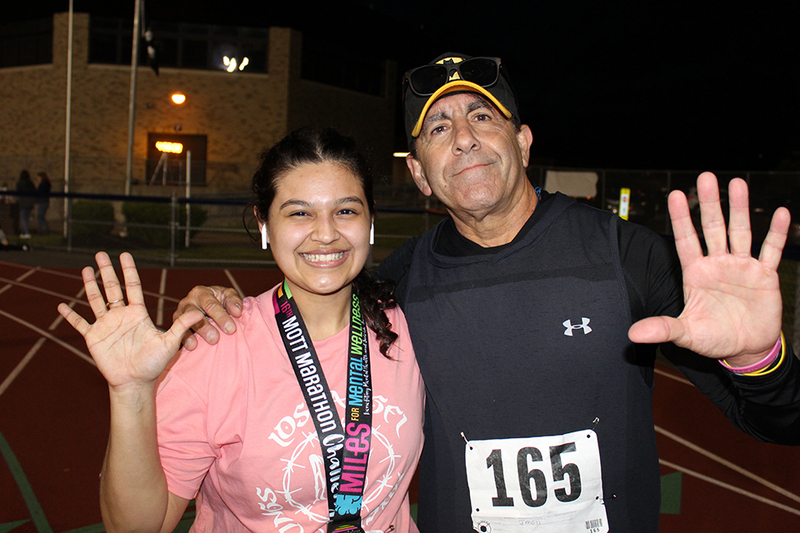 Brandi Torres, CVA '15, Five-time Finisher