The CVA Technology Department is selling Adirondack chairs and wooden wreaths. The items will be made by Jon Cole's CTE class. All proceeds will fund materials for future class projects. Prototypes are on display in the CVA office.
Adirondack deck chairs

The chairs will be stained dark walnut. They sell for $60 each or $100 for two. Orders are accepted until Nov. 11.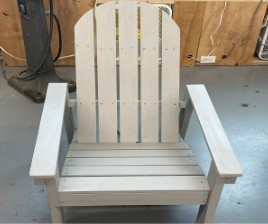 Wooden wreaths
The wreaths come in two styles, modern geometric of traditional rustic log. They sell for $25 each and can be customized with decals or designs for an additional $5 each, if desired. Orders are accepted until Oct. 31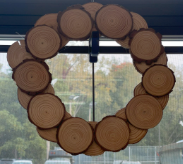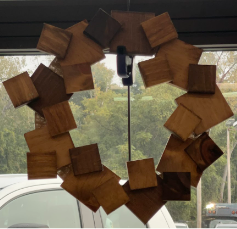 How to order

Complete an order form and return it with payment (make checks payable to "Central Valley Central School) to the CVA main office. Full payment must accompany all orders.
Orders are filled on a first-come, first-served basis.
For questions, call or text Mr. Cole at 315-868-9268 or email at jcole@cvalleycsd.org.